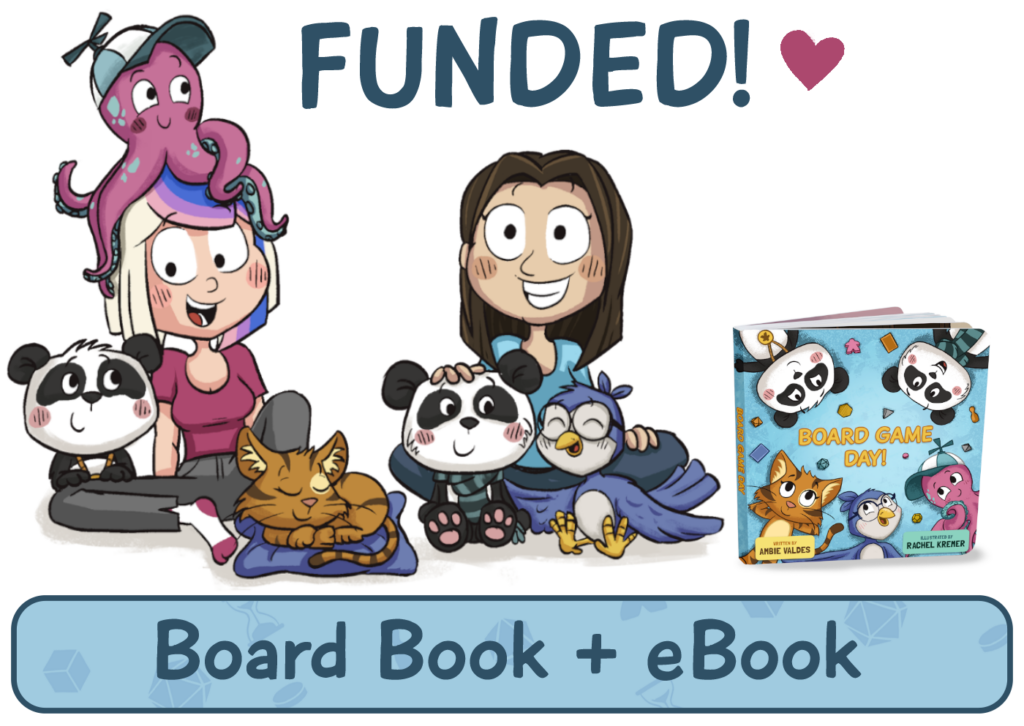 A rhyming children's book about the fun of board gaming!
Late pledges are open now on Gamefound (closing end of 2022)! Thanks so much to all our Kickstarter backers for funding the printing of this board book!
I wrote Board Game Day, a rhyming children's picture book about the fun of hosting a board game day! The book is 16 pages that are fully illustrated by Rachel Kremer (from Semi Co-op). The story follows a group of friends (two pandas, a cat, a bird, and an octopus) as they prepare for and have a board game day. The illustrations include many actual children's board games that your kids may recognize!
We ran a Kickstarter in the summer of 2022 to fund the printing of the book. You can join our Facebook group for updates, or sign up for my mailing list below:
Reviews
Video Reviews